MENU:

ALANIS SITE LINKS
Alanis related places which are
really cool on the web.

NEWS SITES
Where to go for the latest music
and Alanis news

BOOKS & POSTERS
Check out the best alanis books
and some nice posters of alanis.

FREE E-MAIL
Get your free alanis related
e-mail address.

WEB RING
Alanissites on the web linked
together in one huge chain.

E-MAIL LIST
Talk with other Alanis fans.

CHAT ROOM
Chat live with other Alanis fans



Home
THE LIST STUFF:

What is Alanis-Fans - If you are not already a subscriber to the list or know what an e-mal list is then you should read this first.

Other List's - Other alanis related e-mail list's

Alanis-Fans exposed - Soon you will be able to include a little bio of yourself and show the rest of us what you look like. This will be open to anybody from any list on any web site. Send them in now so I can set it up.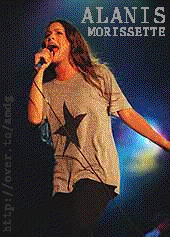 Alanis Fans Discussion Group
An e-mail list is a group of people who all post to the same address and recieve the message posted to that address (list). You can make a lot of fiends, trade partnerships, and contacts of the same interest by joining an e-mail list and it can be a lot of fun too.

The Alanis Fans Discussion Group (Alanis-fans) is an e-mail discussion group. We talk about the issues at hand not only about Alanis but music in general, run competitions, play a few e-mail games, tell jokes and other things just as a bit of fun as well as post the all important news on Alanis Morissette.

This is a friendly group of people and we welcome new people to come and join us. Like any discussion list there are days where not very many messages are sent, and some days where a lot are sent. Most mail in Alanis-fans is consistent and topical we try not to side track to much, but when we do it often branches out into more interesting opinions. There are people of all ages and from many different backgrounds and countries in this group, the one thing we all have in common here is a great admiration for Alanis Morissette.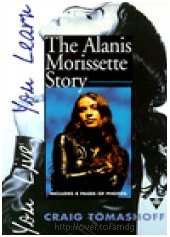 If you want to join an e-mail discussion group/list to share your knowledge, opinions or what ever about our one and only Ms Thing (or thang hehe) Alanis Morissette, or any other topic of general or musical interest to the very people who want to hear them, then this list if for you.

The list content is suitable to people 13 years of age and over, but we aren't really very strict about age or anything. It is an English speaking list, please be aware that most people on this list only speak English.

To Join send a blank e-mail to alanis-fans-subscribe@onelist.com and you will be included on the list and sent a welcome message which contains instructions on how to post to the list and other things you need to know..

Once you are sent the welcome message, post to alanis-fans@onelist.com if you wish to send messages to the list.

We look forward to seeing you soon,

Geoff (Moderator / Web Site Author)
And the rest of the Alanis-fans members... :)

ALANIS-FANS LIST COMMANDS:

Send a blank message to the below addresses to exicute each command

alanis-fans-owner@onelist.com
Sends email to the list owner. great for if you don't know who they are and need to contact them.

alanis-fans-subscribe@onelist.com
Subscribe to the list through email

alanis-fans-unsubscribe@onelist.com
Unsubscribe from the list.

alanis-fans-normal@onelist.com
Switch your subscription to normal. The means that you will recieve each message as it is posted to the list.

alanis-fans-digest@onelist.com
Switch your subscription to digest. This means you will recieve one post a day with all the messages for that day in the message.